Phew! It's been a hectic few weeks, but now we have some time to breathe. So, you ask, what's been happening?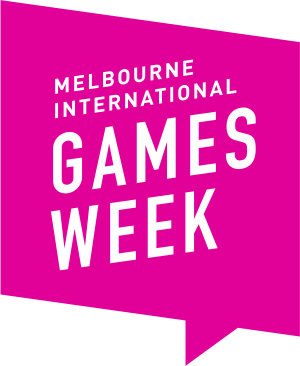 As has been thoroughly documented via Twitter, Tristian went to Melbourne Games Week – from GCAP to PAX, the WIG+ Lunch, and Megadev. It was a looong week, but as always it was well worth it.
GCAP, or Game Connect Asia Pacific, is an industry event where professionals share talks and presentations about games. Sometimes these are informative, like Jennifer Scheurle's presentation about how spatial design works in a VR environment like Earthlight, or entertaining, like Joshua Bradbury's hilariously interactive talk about the value of animation in games. Often, they're both! Luckily many of these talks eventually appear online, which is great because it's often impossible to choose what thing to go and see next.
Thursday saw the WIG+ Lunch, a social and networking opportunity for women and nonbinary people in games. This year it was run by Film Victoria, who asked Shannon Loftis and Jen MacLean to attend as guest speakers. As well as an opportunity to hear from giants in the industry and learn something new, the lunch also gives us a chance to catch up with people who might live in different states or countries, and to meet new colleagues and friends.
And then came PAX, the enormous, sprawling, Penny Arcade Expo, which fills more or less all of the Convention Centre with games, people, cosplay, and ideas. As well as collecting handfuls of business cards and buying some new games from the PAX Indie Showcase area (including Aura of Worlds and the gorgeous Armed with Wings), Tristian also gave out a bunch of demo USBs to old friends and new. It was great to get lunch with Kevin Powe (voice of Garros) and finally meet Gemma Laurelle (voice of Jackin and the narrator) in person.
After a week of walking and talking, attending presentations, learning new things, and sharing the demo with a whole lot of people, all that was left was to limp home and collapse head back up to Sydney and get back into the swing of things. Keep an eye out for updates soon! 😀